Lease the Max Trailering Package for The Chevy Silverado 1500 at Graff Chevrolet Durand

---
Say hello to the all-new Max Trailering Package for the Chevrolet Silverado 1500! Now available at Graff Chevrolet Durand, truck owners rejoice in the added flexibility offered by the Max Towing Package lease options on the Silverado 1500. Compatible with the crew cab and double cab models, this towing package will turn your Chevy Silverado 1500 into a towing beast. The Max Towing Package gives your Silverado 1500 towing capability comparable to the Silverado 2500. Yes, you read that right! The even better news is that you can lease the Silverado 1500 equipped with the Max Towing Pkg., where as the Silverado 2500 is only available for purchase. There's so much to know about the exciting new Max Towing Package and the possibilities it brings for your truck, so continue to explore this page or feel free to give us a call if you have any questions at (866) 92-1655. You can also stop by our Durand Chevrolet dealership and one of our team members will be happy to help you.
Dealership Info
Mon - Thu

8:30 AM - 7:00 PM




Fri

8:30 AM - 6:00 PM




Sat

8:30 AM - 3:00 PM




Sun

Closed
How Much Can it Tow?

---
The new Max Trailering Package gives Chevy Silverado 1500 the capability to tow up to 12,000 lbs., where as without the Max Trailering Package the Silverado 1500 can tow up to 9,000 lbs. Comparatively, the Chevrolet Silverado 2500 has a max towing capability of 13,000 lbs. The exciting difference between these two models is that the Silverado 1500 with the Max Towing Package is available for lease, while the 2500 is only available for purchase. So, depending on your towing and ownership needs, you may find a lease to be more beneficial for your situation. If you're ready to get the most out of your Chevy Silverado 1500, come to Graff Durand today and take advantage of this new package. If you'd like more information on the Max Towing Package, give us a call at (866) 592-1655 – We're happy to help with anything you need at Graff Chevrolet Durand.

At Graff Durand, we want to make sure you're getting exactly what you want for your next vehicle. If it's a truck with towing capability that you're looking for, consider Chevy's Max Trailering Package, which allows the Silverado 1500 to tow up to 3,000 more lbs.! Not only that, but you can also lease a Silverado 1500. If you're looking for a truck with the towing capability of the Silverado 2500, but don't want to purchase a vehicle and would rather lease instead, then a Silverado 1500 with the Max Trailering Package is the deal for you! Visit us at Graff Durand to test drive any of our Silverado's and to learn more about the Max Towing Package. It's important to us at Graff Chevrolet that you're getting the right vehicle for you. We are happy to serve our local communities of Durand, Owosso, Flint, Genesee, Swartz Creek, and Clio. Give us a call at (866) 592-1655.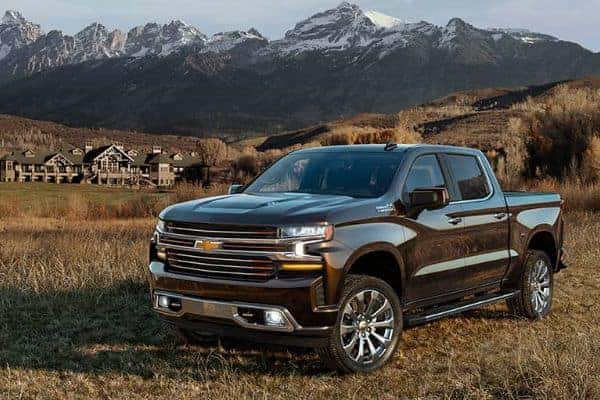 Additional Options Available with A Silverado Crew Cab and Double Crew Cab

---
Outside Heated Power Adjustable Vertical Camper Mirrors
Heavier Duty Rear Spring
9.78" Rear Axle
Enhanced Cooling Radiator
Heavy Duty Automatic Locking Rear Differential and Z82 Trailering Package
Revised Shock Tuning for Increased Control
Trailer Break Controller (LJ1)